You know what means! All national parks (and anything else ran by the NPS, like National Monuments) are open and free to the public from April 16 to the 24th. So in honor of National Park Week (AKA, Nature Porn Week), let's look at some park pictures accompanied by useful facts we totally didn't make up for the sake of this post.
PS. If you don't slam your computer shut to go punch-dance your rage out in the nearest national park, then we've failed you. Happy Nature Porn Week, everybody!
Yosemite, California
Sheep, the usual culprit of the world, were once the main threat to Yosemite's landscape.
One of the oldest nature preserves in the United States, more than 3 million people visit Yosemite annually.
It was declared a UNESCO World Heritage Site in 1984, which means it's significant and totally special.
El Capitan is the biggest granite rock in the world, standing at 4,000 feet.
Saguaro, Arizona
The park is composed of two districts: The Rincon Mountain District and the Tucson Mountain District. Both were formed to protect the Saguaro Cactus.
There are two biotic communities there: the desert scrub and desert grassland.
Common wildlife? The freakin' desert tortoise.
This photo is from fellow travel writer, Danielle Taylor. Danielle's touring ALL 59 of the National Parks for their 100th anniversary. Yeah, her job sucks. You can check out her sucky, sucky job here. Thanks for the photo, DT!
Grand Canyon, Arizona
Previously thought to be 4-6 million years old, the Grand Canyon is actually closer to having been formed 17 million years ago. (PS. I completely understand how you feel, GC. This baby face gets me carded all the time).
It's 277 miles long with its widest point being 18 miles wide.
Wind and rain created the canyon, and it's still being transformed by steady erosion. WIND AND RAIN, you guys. Mother Nature is a beast.
Each layer of those striped colors you see in the canyon is a different rock group formed at different points in time. The top layer? 240 million years old.
No fossilized reptile skeletons or bones have been found in the Grand Canyon. Ever.
Since the 1870's, there have been about 600 deaths in the Grand Canyon. Don't be one of those people.
Hawai'i Volcanoes, Hawaii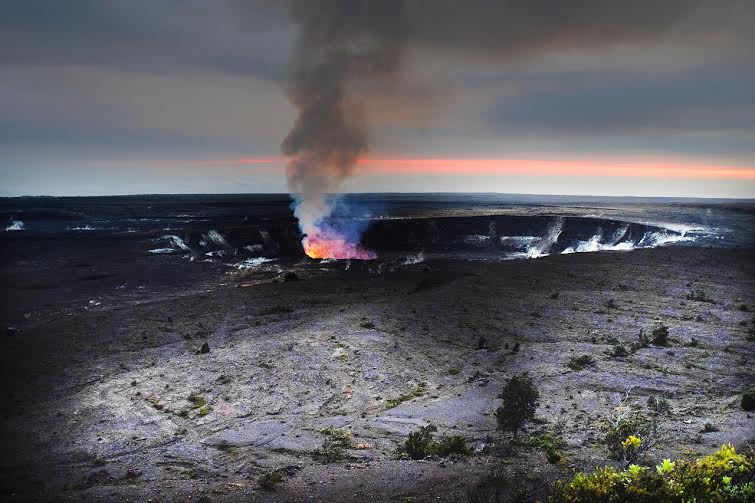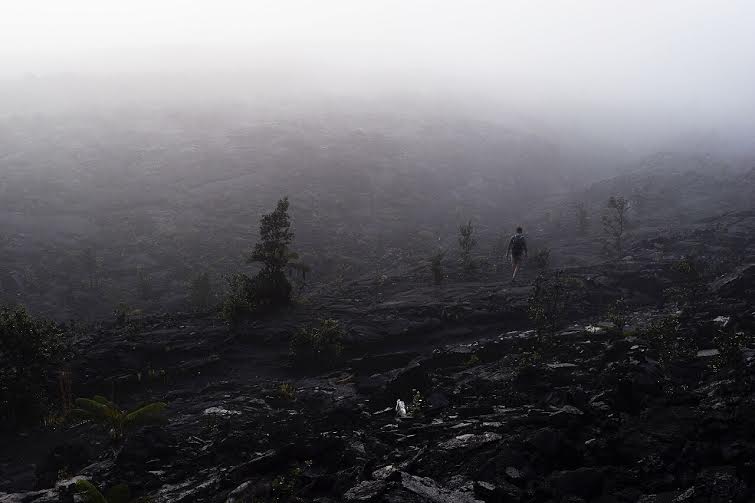 The park is less than 100 years old.
Believe it or not, it snows there.
The elevation levels vary from 0 feet to 13,667 feet.
Of the 1,000 species found in the park, a whopping 90% are grown only there.
Jacqueline went there without Shannon, and Shannon will never forgive her. Jacqueline says it's one of the most mind-blowing places she's ever been, and she's been to a handful of places.
Yellowstone, (mostly) Wyoming
Yellowstone is the world's first national park, and when David E. Folsom first saw Yellowstone Lake in 1869, he called it "a scene of transcendental beauty." Coincidentally enough, this is also Shannon's nickname for Jacqueline.
The park was established before Wyoming, Idaho, and Montana were even states.
Yellowstone has roughly 300 active geysers and about 10,000 thermal features.
Twelve major rivers stem from the greater Yellowstone area.
Grand Prismatic Spring pumps out over 4,000 gallons of boiling water every single minute. This makes it the biggest hot springs in North America.
Old Faithful spews its glory every 91 minutes.
There's more free roaming wildlife in Yellowstone than anywhere else in the lower 48 states.
2,000 earthquakes happen there yearly.
Some scientists called Yellowstone a "supervolcano." This means that it's capable of an eruption of more than 240 cubic miles of magma. Comforting, huh?
Zion, Utah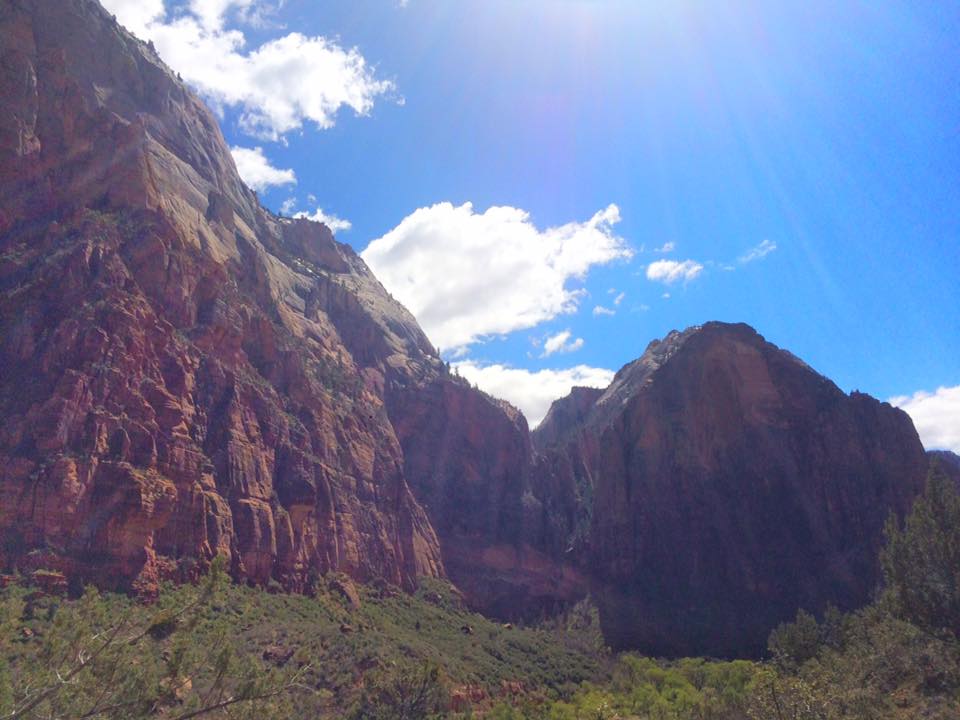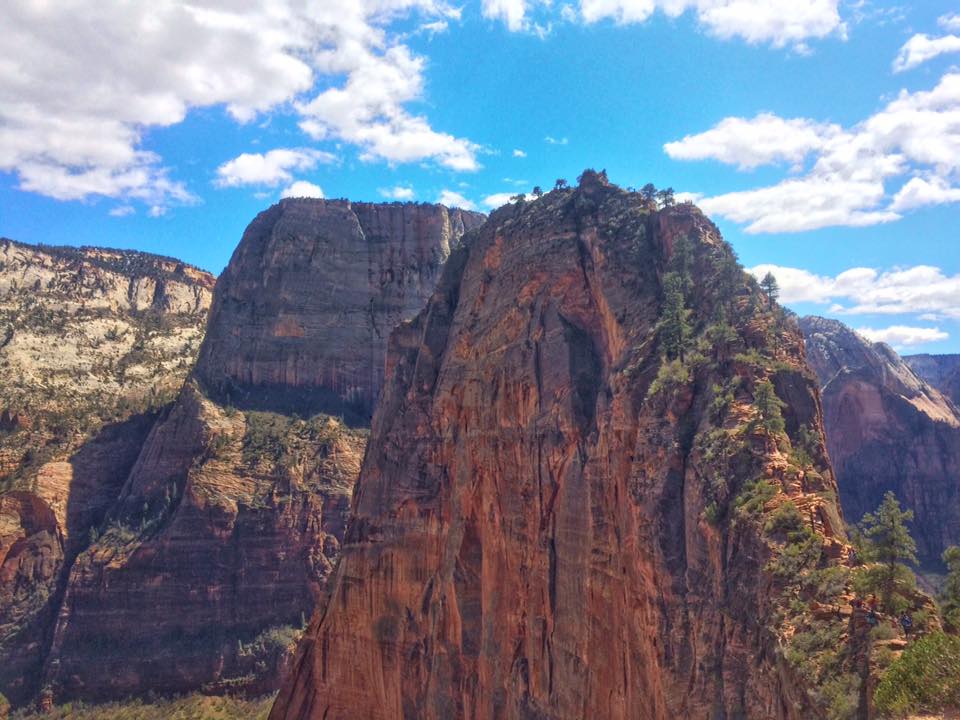 "Zion" is Hebrew for "a place of peace and relaxation."
Kolob Arch is one of the world's largest freestanding natural arches.
Zion is home to three ecosystems, making it one of the most diverse areas in Utah.
The water at Weeping Rock took 1,000 years to travel through the rock from a spring.
Clumsy? For the love of all things holy, don't climb to Angel's Landing.
Arches, Utah
Arches National Park spreads out across 76,000 acres.
There are over 2,000 recorded stone arches, but if you discover a new arch, you (and only you) gets to name it.
Every single arch in the park will eventually fall someday. So be careful when you're taking those yoga and jumping pictures in Delicate Arch.
Grand Teton, Wyoming
The Teton range is the youngest range in the Rocky Mountains.
There are freakin' GLACIERS on the freakin' MOUNTAINS.
It's the only national park named in honor of a female body part.
Great Smoky Mountains, North Carolina & Tennessee
GSMNP is always free to visit because it's just that awesome.
The mountains there are some of the oldest in the world, with the rocks dating back as old as 200-300 million years ago.
There's over 800 miles of hiking.
It's the most visited park in the country, receiving 9-10 million annual visitors. Take that, Yosemite.
Sequoia, California
At Sequoia National Park, there are 35-total miles of caves, 26 different types of evergreen trees, and 1,530 kinds of plants.
You can go on a "Trail of 100 Giants" hiking tour that'll take you to trees that are between 500 and 1,500 years old.
Acadia, Maine
When the French explorer Samuel de Champlain sailed by Acadia in 1604, he called it "the island of barren mountains," which later became called "Mount Desert Island."
Almost all of the land came from private donations. Way to go, private donators!
Cadillac Mountain is the highest point along the North Atlantic seaboard and is also the first place to view a sunrise in the United States from October 7 through March 6.
Additionally, Cadillac Mountain is one of over 20 mountains on Mount Desert Island that were pushed up by earth's tectonic and volcanic powers millions of years ago. Damn, Mother Nature. You just can't quit.
White Sands (Nat'l Monument), New Mexico
The entire park is made up of gypsum crystals that form dunes, stretching over 275 miles.
Those gypsum crystals are also what make the dunes white. Basically, they're constantly banging into each other, which causes scratches that reflect in the sun's rays.
And while we're on the subject of gypsum crystals, they don't absorb heat from the sun. This means that the dunes are always cool to walk on.
There's no water there. At all. Of any kind.
Horrifyingly enough, the first atomic bomb detonation happened in the northern boundary of the park.
This photo is also from fellow adventurer and writer, Danielle Taylor.
Cue rage-punching dance. Slam shut your computer, and go.