You can be in five different national parks in under four hours.
With Arches, Canyonlands, Zion, Bryce Canyon, and Capital Reef all within a four hour drive of Salt Lake City, it's clear that Mother Nature didn't skimp on Utah.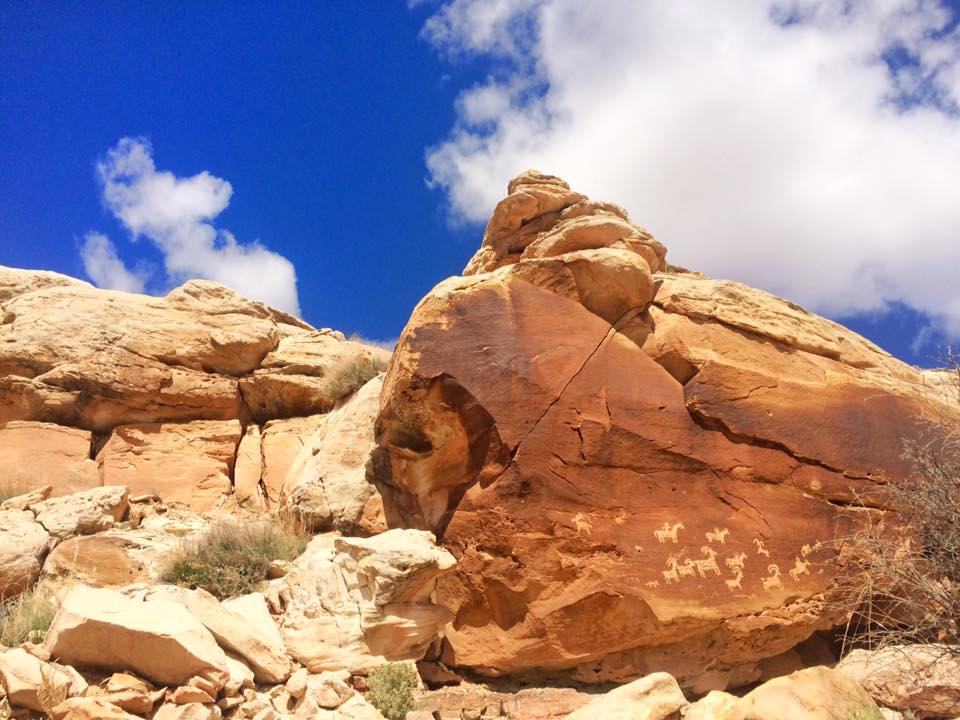 For those heading to Zion National Park for Angel's Landing, be sure to bring your ability to hold back tears in front of other hikers. While the whole 5-mile hike is pretty strenuous, sh*t doesn't actually hit the fan until the last half-mile, which involves hoisting yourself up with a chain on a 5,785-foot tall rock spine. The worst part though? There's only one way up and one way down. Meaning, you have to constantly maneuver yourself out of the way of people coming towards you.
The view, however, makes it absolutely worth the 21 switchbacks, 1,488-foot elevation gain, and intense heart palpitations.
Honorable mention? Dead Horse State Park, which is right outside Canyonlands.
It has arguably the best public transportation in the country.
From the second I got out of the airport, I pretty much fell head over heels for TRAX. It's a rail system that'll charge $2.50 for a one-way trip, $5 for a round-trip, and $6.25 for a day pass. Not to mention, there's a "free fare zone" in downtown SLC, which makes me love it even more. It's clean, it's comfortable, and almost insultingly easy to navigate.
You definitely know the way to a tourist's heart, TRAX.
You can actually get decently drunk here.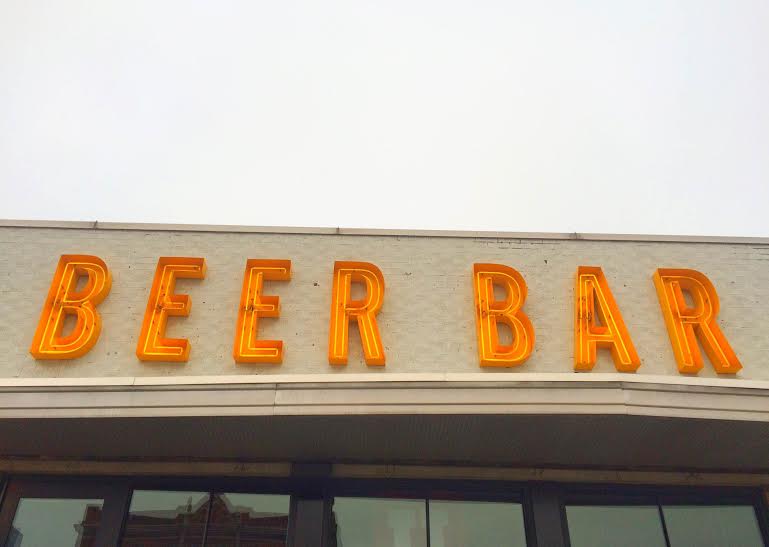 Don't ever let anyone tell you Salt Lake City doesn't party. It definitely does, even if beer on tap can't be more than 3.2% alcohol. Just ignore that minor detail and throw back the bottles instead.
For starters, check out Beer Bar, which is a self-described "love letter to the beer of the world." Of course, with your mouth stuffed with double dipped Belgium fries and curry bratwurst washed down with some Cherny Bock, it doesn't take a genius to see why that's their slogan of choice. But if sausage, fries, beer, and televised football aren't your thing, just hop through the door connecting Beer Bar with its companion and neighbor, Bar X.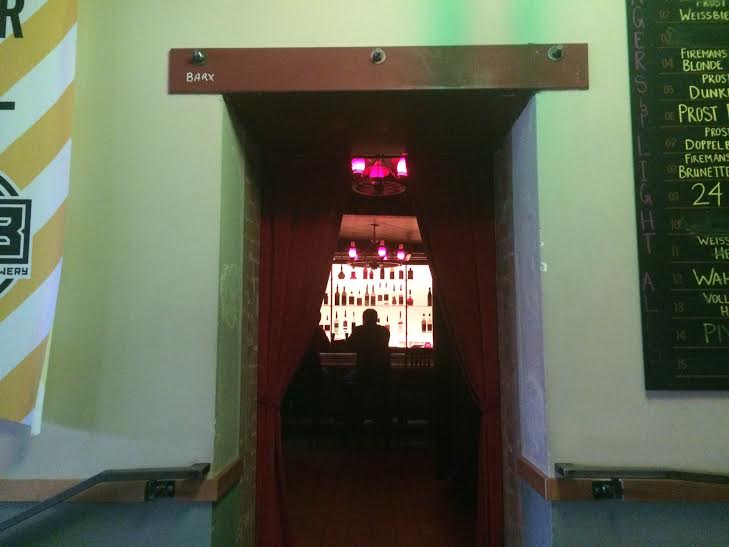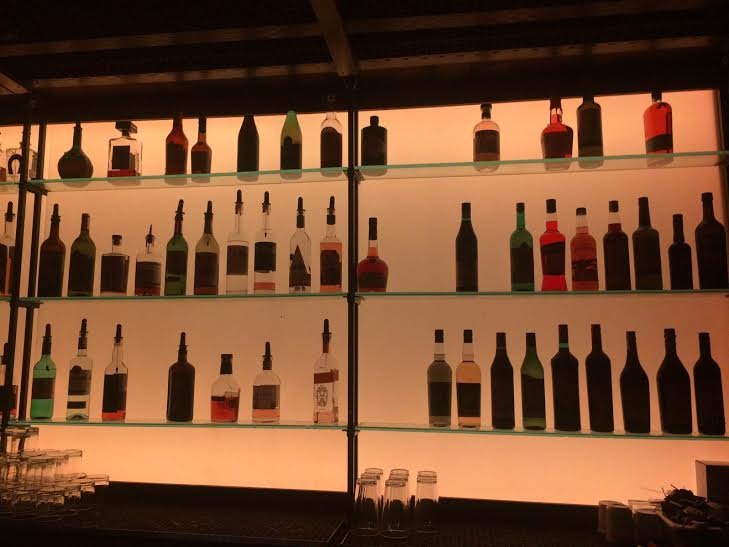 Stepping through the portal from Beer Bar to Bar X is like stepping back in time to the days of speakeasies and sultry cocktails. This makes sense, too, considering Bar X was opened the year Prohibition was repealed in 1933. When you're ready to trade in sports and beer for a round of cocktail roulette, Bar X is the place to pop a squat. All you're missing is that flapper dress, cigar, and hedonistic attitude that was lost somewhere in 1939.
A good microbrewery to check out is Squatters. Because who wouldn't want to say they had a Polygamy Nitro Porter while in Salt Lake City? *cue the Book of Mormon on Broadway jokes*
And then there's Twilite Lounge. While I didn't get any pictures of this spot, you'll have to trust me when I say it's one of the diviest dive bars you'll ever have the pleasure of paying cash at. There's pool tables, Lord of the Rings pinball machines, crusty old-timers, regulars, drinkers, locals, and tourists. Need convincing that Salt Lake City has a decent booze and bar culture? Twilite Lounge will set you straight.
You can ski in the morning and be back in the city for lunch.
I don't ski or snowboard, nor have I ever tried. But from what I've heard, Snowbird Mountain, which is about a 35-minute drive from Salt Lake City, is what you get when you take the celebrities posing for pictures out of Aspen. And you don't even need to be a skier to ride the aerial tram to the top for some amazing views.
Ski City USA also makes it almost too easy to get back-and-forth from Salt Lake City to Snowbird Mountain if you're traveling sans car. Check out Ski Bus for convenient transportation between the two.
Two words: almond mole.
Straight up — you're going to wait to eat at Red Iguana. Even their slogan owns up to it: "Killer Mexican Food That's Worth the Wait!" It's sloppy and messy and freakin' delicious. Be sure to try the puntas de filete a la nortena. And that almond mole? Excuse my drool.
The music here is on point.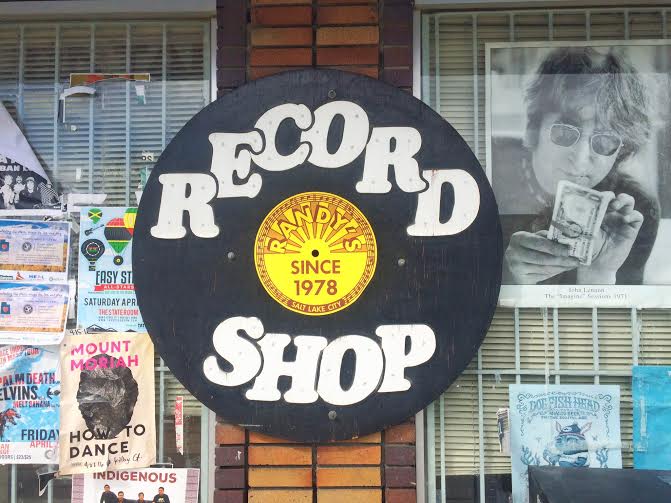 Apparently in 1969, Randy was stationed in Vietnam when he had the bright idea to open an "oldies" record shop in Utah. When he returned to Salt Lake City, he bought an old home in the Avenues, which would later open its doors as a record shop in 1978. And keeping up with the vintage vibes of vinyl, Randy's Record Shop is still in the same building as the day it was opened. He's got anything and everything from Nico to NWA to Buddy Guy. And sure, it may smell like your 45-year-old cousin's musty basement who missed the trend of CDs, but that's what we like to call the smell of real, authentic music.
While much newer than Randy's Record Shop, Diabolical Records has a pretty good vinyl selection, specializing in psych, garage, and local music. Plus they have free concerts every Friday. We get it, Diabolical — you're trying to make us like you, and it's totally working.
But for live music, Urban Lounge has been hosting awesome acts since 2001, such as STRFKR, Dr. Dog, Aesop Rock, Tycho, Father John Misty, Tame Impala, and Miike Snow. It's dark and dingy and damn near perfect to grab a plastic cup of whiskey while listening to a band slay it on stage.
It's hipper than you think.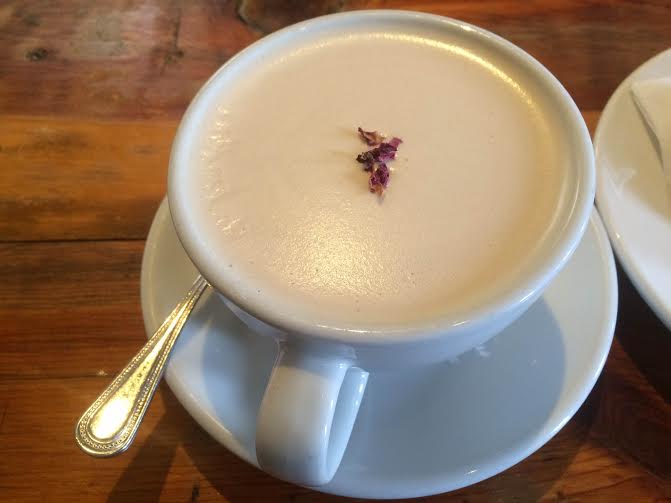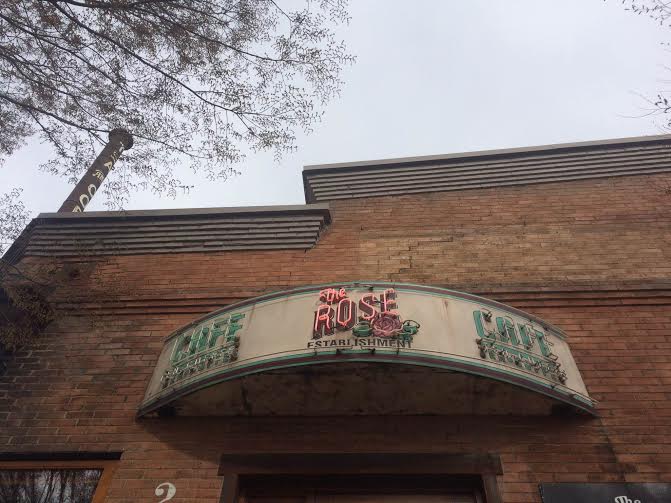 Heads up, the Rose Establishment is hip. It's too hip for you, and it was definitely too hip for me. Tea blended with rose petals, anise and peppercorn syrup, Orleans bitters, and milk? C'mon. It's the recipe for immediate self criticism for not wearing 100-percent thrift store finds. Besides that? Pretty solid spot to catch your breath and question your lame style while walking around downtown.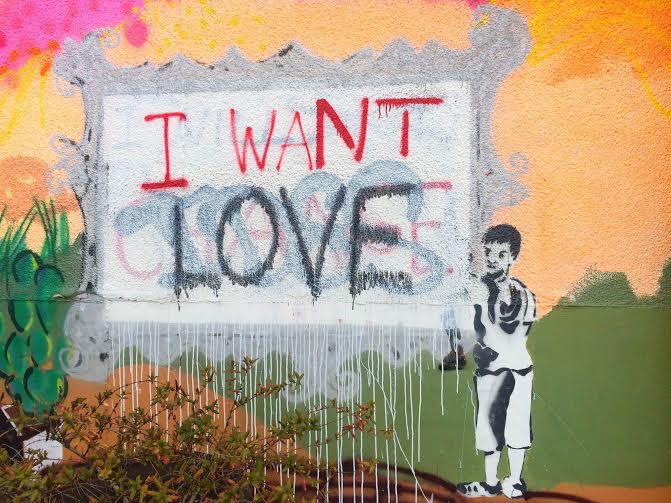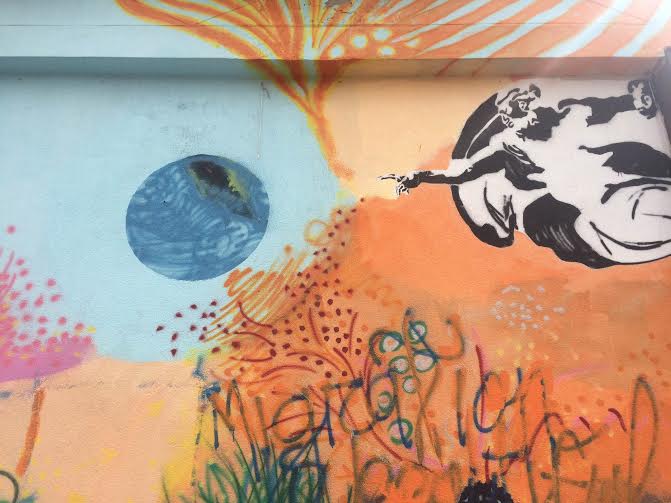 But the motherland of hipsters in Salt Lake City is Sugar House. While also a pretty delicious sounding name, it's one of the oldest neighborhoods in the city. There's book shops, clothing shops, furniture shops, art shops, and plenty of sweet street art to check out while you stroll around and question if you really should have just bought those six offensive magnets from that trinket shop on the corner.
There's a secret sculpture garden nobody knows about but you.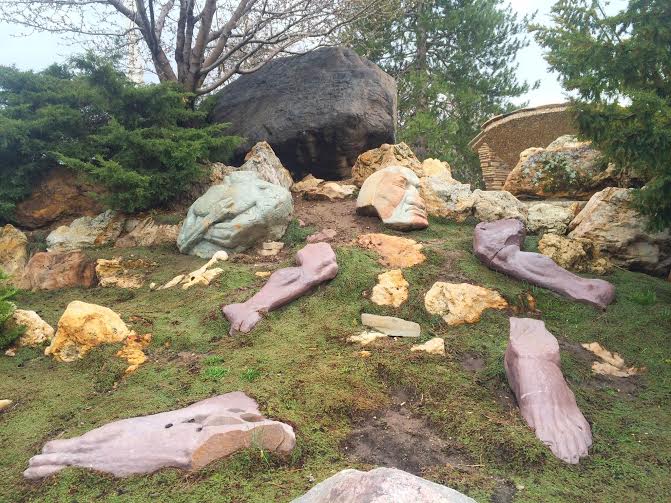 The Gilgal Sculpture Garden is a spot most SLC natives don't even know about. Tucked away in the middle of a block behind some houses, it's a garden with 12 original sculptures and over 70 stones engraved with scriptures, poems, and literary texts. On top of the fact that there's a sphinx with Joseph Smith's head, it's also the only "visionary art environment" in Utah. Plus you can visit seven days a week, and it's free.
Apparently, the LDS-church member who created the garden, in response to what he was building, said, "You don't have to agree with me. You may think I am a nut, but I hope I have aroused your thinking and curiosity."
Totally aroused, Thomas Child. Totally aroused.
There's a 148-year-old murder mystery.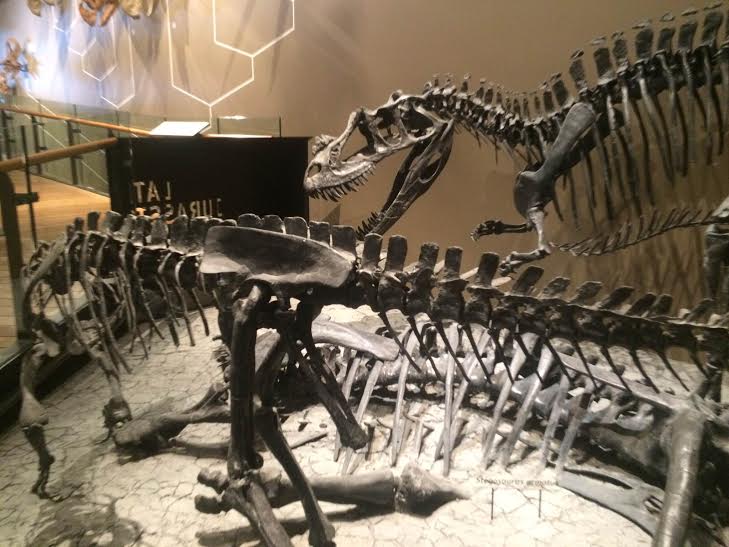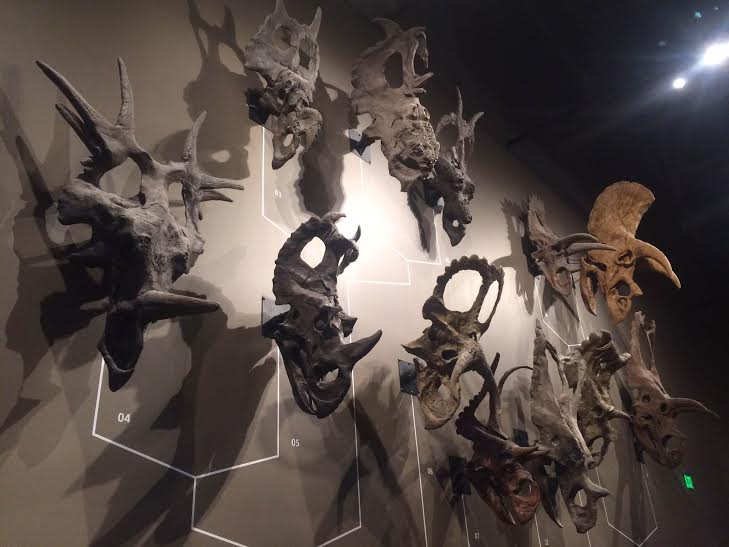 The Natural History Museum of Utah has one of the coolest dinosaur exhibits I've ever seen, mainly because of its "dino-who-dunit" section. According to the exhibit, a plethora of dinosaurs died from an unknown cause at the Cleveland-Lloyd Quarry, which already sounds like a 148-million-year-old murder mystery in the making.
Cleveland-Lloyd has one of the densest concentrations of dinosaur fossils in the world, a "Jurassic jumble" of carnivores and herbivores if you will. Of course, an easy answer to what killed the dinosaurs would be the carnivores preyed on the herbivores. But then what killed the carnivores? Theories include drought, disease, natural disaster, or "boat n' float." What do I think? Hell if I know — I'm not a dino expert, even if I did throw a quarter into the "boat n' float" jar just because of the name.
Not to mention, the museum recycles their maps.
Way to go, Salt Lake City. Way to go.